Bibox Will List Global Human Trust (GHT) on 05/20/2020
---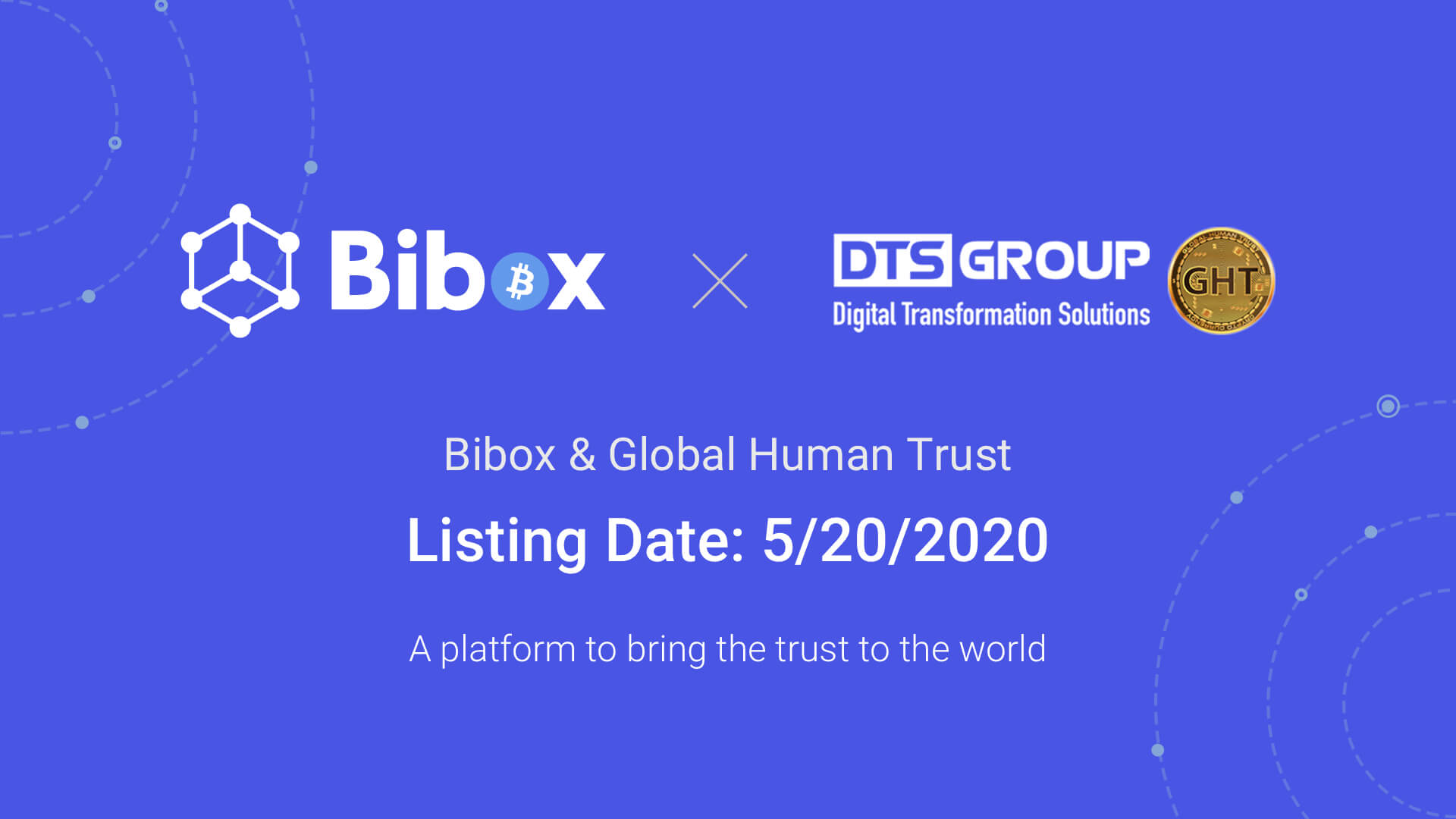 Bibox will list Global Human Trust (GHT) on Main Board on 5/20/2020.
I. Listing Time
05/20/2020 11:00 A.M. (GMT+8), deposit and withdrawal functions will be opened.
05/21/2020 4:00 P.M. (GMT+8), GHT/USDT trading pairs will be opened.
II. Token Information
Global Human Trust is a platform to bring the trust to the world. GHT emerges in the era of Blockchain to strengthen the bottom and interactive layer of the chain of cryptocurrency. Global Human Trust Token (GHT) is a payment medium in order to facilitate the process of using NextgHRM (Next Generation HRM), and Trust verification (people-people, people-systems).
Total Supply: 50,000,000 GHT
Circulating Supply:-
III. Related Links
Official Website:https://ght.dtsgroup.co.nz/
Whitepaper:Click for Details
Block Explorer :Click for Details
Fees: Click for Detail
Risk Warning:
Cryptocurrency investments are risky. Please make investments wisely according to your own risk tolerance.
---
Bibox Team
Official website:https://www.bibox.com/
5/19/2020
Source: https://bibox.zendesk.com/hc/en-us/articles/900000966223
---